Via the I LOCK IT app you have the possibility to configure the different tones. To do this, open the settings menu and then the submenu "Sounds".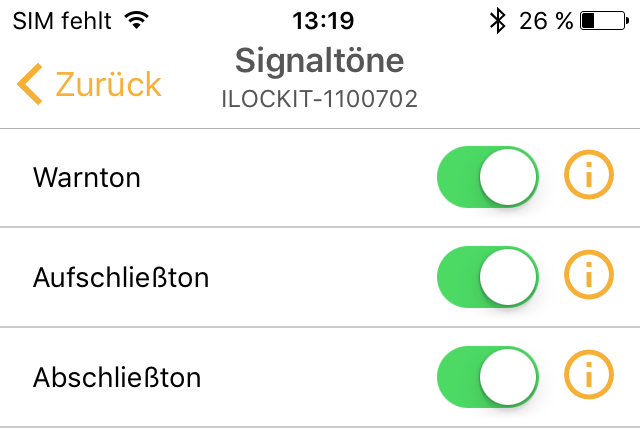 The following sounds can be activated and deactivated:
Signal Sound
If this sound is activated, I LOCK IT will make sounds in the following situations:
Unable to unlock
Unable to lock
Bluetooth connection lost (only in automatic mode)
Low Battery
Unlock Sound
The unlock sound serves as an acoustic confirmation of successful unlocking. This takes place as soon as the unlock process has been completed. Then the ride can begin.
Locking Sound
The locking sound serves as an acoustic confirmation and warning tone before a closing process. If this sound occurs then I LOCK IT will start the closing process shortly thereafter.
For reasons of product certification, deactivating this tone is only possible with the button on I LOCK IT or the I LOCK IT App. The sound can not be deactivated for automatic locking.