Battery status
You can easily see the current charge status of your I LOCK IT in the I LOCK IT App.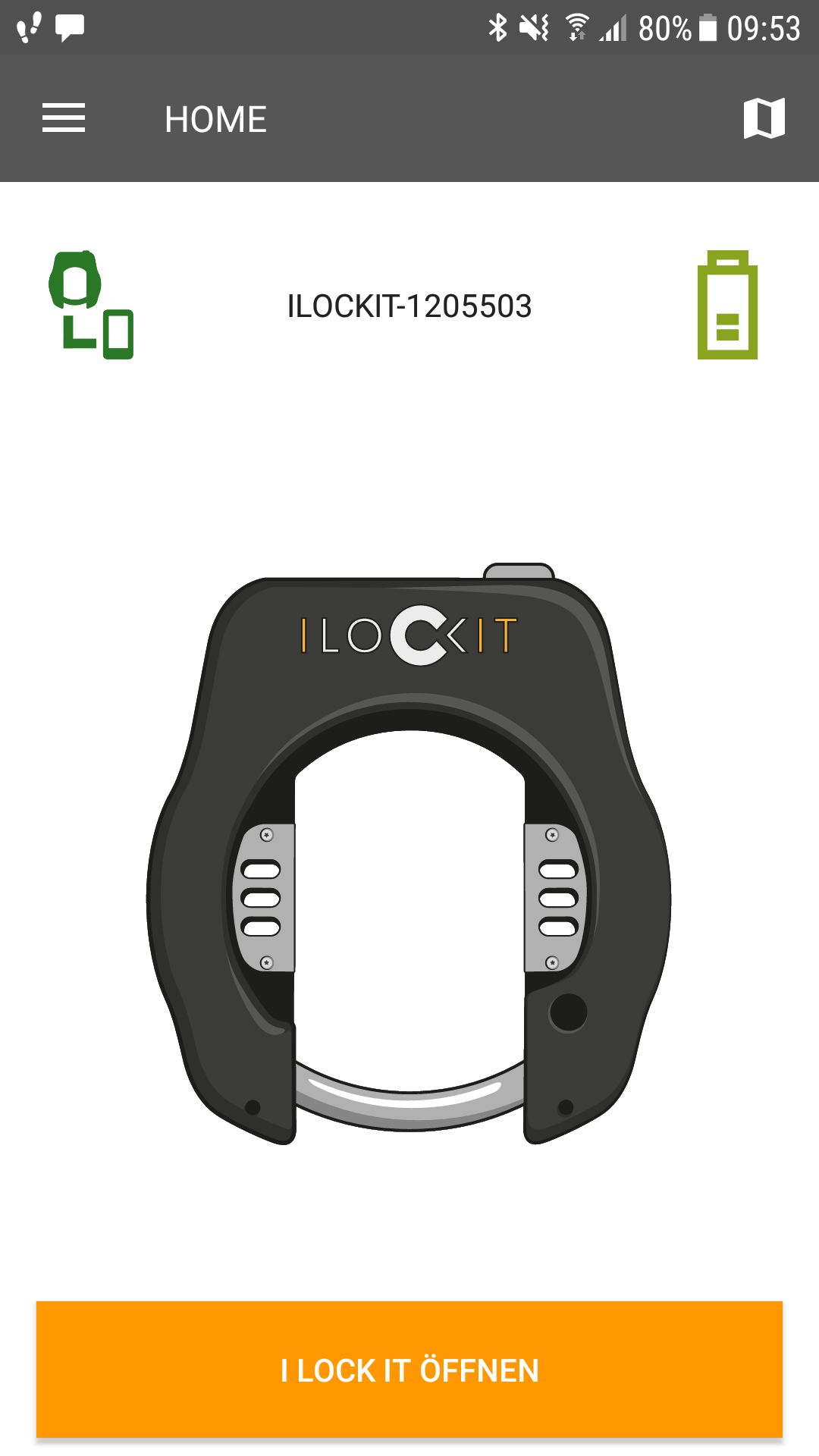 As soon as your I LOCK IT has reached a low battery level, you will be informed in the I LOCK IT App. Also your I LOCK IT will emit an acoustic warning tone each time you open it.
In this case please charge your I OCK IT immediatley to avoid a failure.
Charging
Before using your I LOCK IT for the first time and when the battery is low, you should fully charge the I LOCK IT battery.
Warning: When charging I LOCK IT, only use power sources that supply the USB output with 5 V DC.
Info: 
While I LOCK IT is charging, the button lights red. If the battery is full, the LED goes out.
If there is no outlet close to the bike, we recommend charging I LOCK IT with a powerbank to avoid unnecessary demounting of I LOCK IT.
Führen Sie zum Laden folgende Schritte durch:
Öffnen Sie die USB Abdeckung an der rechten Seite von I LOCK IT.
Verbinden Sie den Micro-USB Port mit dem mitgelieferten Micro-USB Kabel.
Verbinden Sie das USB-Kabel mit einem USB-Netzteil, Powerbank oder dem USB-Port eines Computers.
Sobald I LOCK IT vollständig aufgeladen ist, können Sie das USB-Kabel entfernen und die USB-Abdeckung wieder verschließen.