If the function "Automatic opening" activated, I LOCK IT opens automatically as soon as you come closer to your locked bike.
The distanz, when I LOCK IT should open, can easily be set by the slide control in the settings under "automatically unlock". 
If you want your I LOCK IT not to open automatically, you can easily deactivate the function.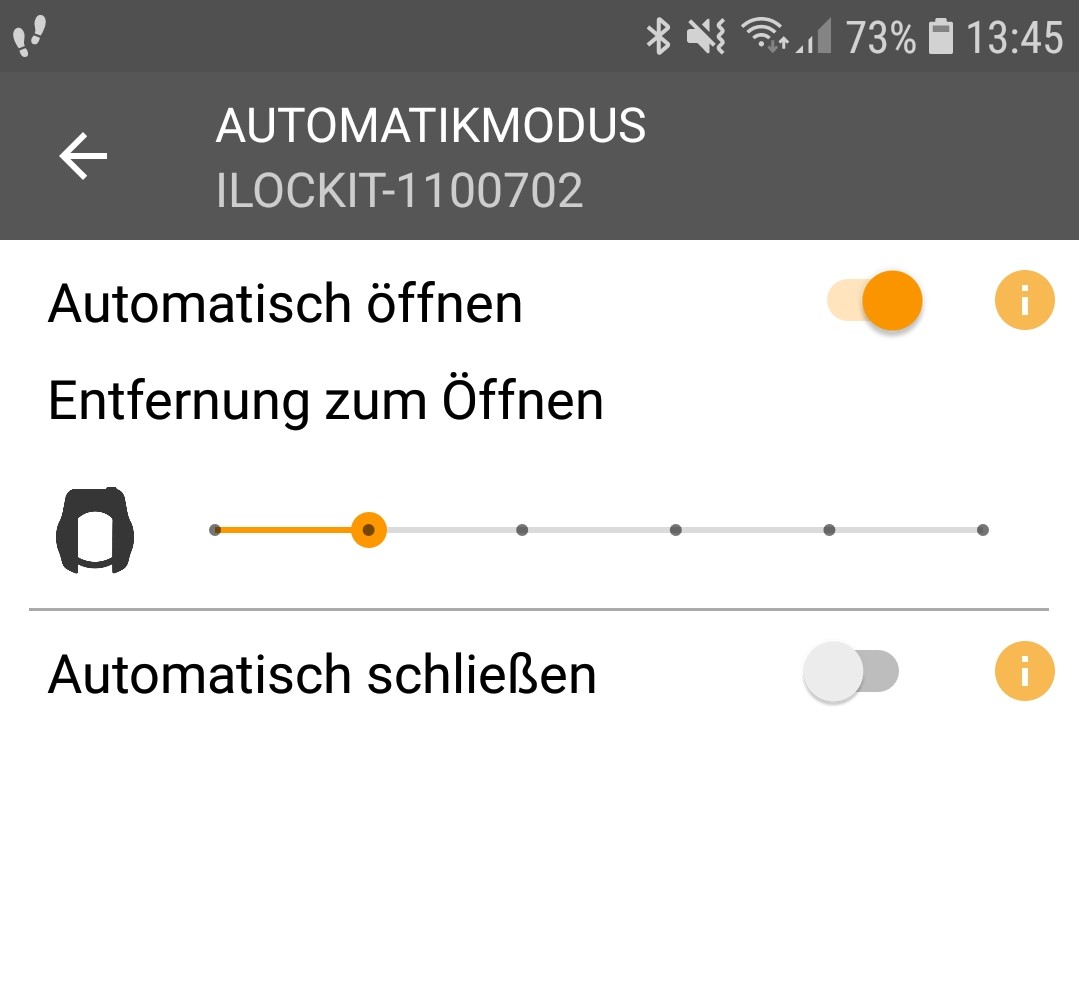 Info:
An automatic opening will only take place if your I LOCK IT has locked automatically or if you have left your bike at least 5m after manual closing.
The distance is determined by determining the signal strength between I LOCK IT and your smartphone. This signal strength changes depending on the storage of your smartphone. It is possible that I LOCK IT e.g. Open earlier when you hold your smartphone in your hand and later when you carry it in your pocket.
Automatic opening only takes place if there is a connection to the I LOCK IT App or the I LOCK IT key fob.