If the "Auto close" function is active, then your I LOCK IT closes automatically as soon as you move away from your open bike.
The distance at which your I LOCK IT should close can be configured in several steps using the slider in the automatic mode settings.
If your I LOCK IT should not close on its own, you can disable the feature in the app.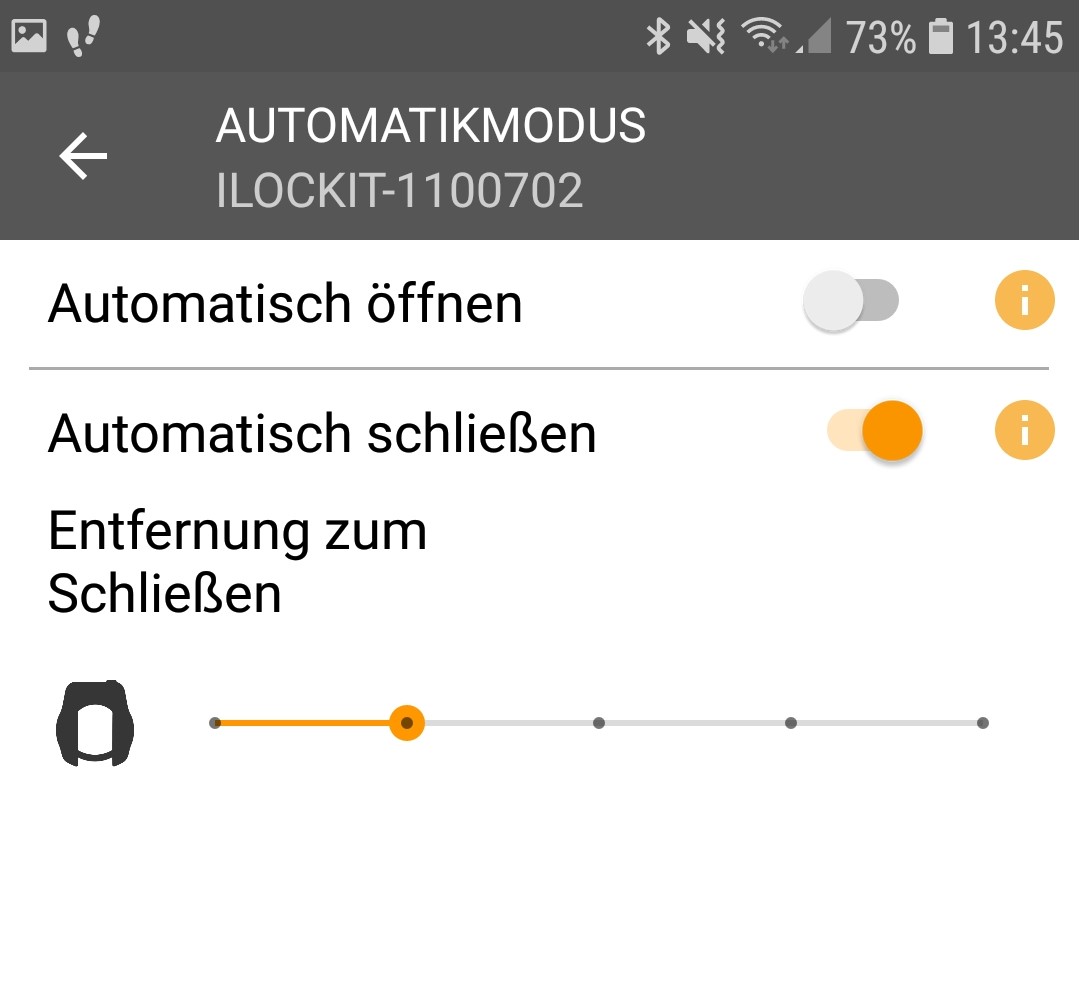 Info:
Is your bike in motion, then no closing is possible. I LOCK IT recognizes this by means of several sensors and in this case prevents automatic closing.
The distance is determined by the signal strength between I LOCK IT and your smartphone. This signal strength changes depending on the storage of your smartphone. It is possible that your I LOCK IT e.g. lock later when you hold your smartphone in your hand and sooner when you carry it in your pocket.
While driving, I LOCK IT intelligently detects signal strength to prevent locking even during short stops, such as at traffic lights. This determination may vary the distance at which I LOCK IT locks.
Automatic closing only takes place when there is a connection to the I LOCK IT App or the I LOCK IT key fob.