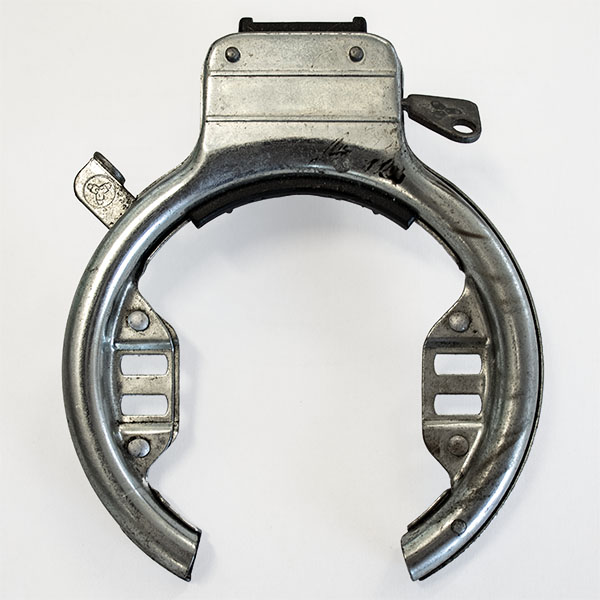 Visually and in the basic usage, frame locks differ only slightly from each other. The annular construction with a round locking bold secures bicycles since the 1950s. The steel bar pushes between the spokes, blocking the rear wheel. However, the locking systems, which are very important for bicycle safety, have changed.
Locking with key
Frame locks can be used with a removable or non-removable key.

On some versions, the key remains in the cylinder when the lock is open. This means that strangers always have the option of completing the bicycle and disposing of the key, for example. Forcibly then would always be completed. In addition, the bicycle key is usually fastened to the keychain and would then have to be transported directly to the lock while driving. If you do not like that, you always have an extra bunch of keys for bicycle locks - that is awkward and if you forget it, many locks will be unusable.

The other version is frame locks with a removable key. If the lock is in the open state, the key can be transported by the bicycle owner. The risk of a foreign contract therefore does not exist.
Locking with smartphone
Locking with Smartphone
A novel variant is a frame lock with Bluetooth. The lock cylinder is available no more, no more than a key. The smart frame lock comes with an app operated on the smartphone. This is fully automatic depending on the provider Remove from the bike or manually per click in the app.