Get to know I LOCK IT
Smart
Automatic opening and closing as you wish.
Secure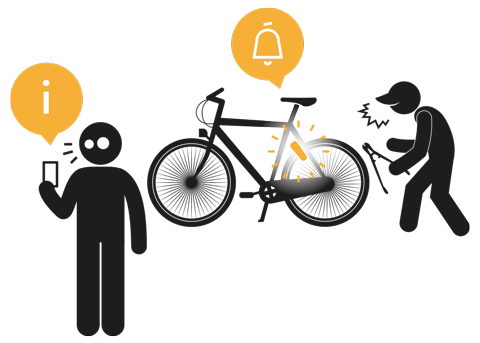 With I LOCK IT your e-bike is well protected thanks to its integrated alarm.
Keyless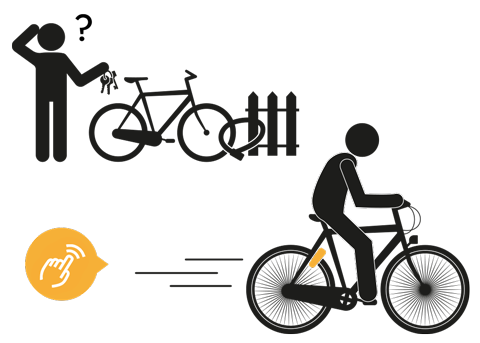 The smartphone is the digital key to your bike lock.
So I LOCK IT offers an intelligent networking of smartphone and bicycle lock. This protects your e-bike or pedelec even better from theft than its classic representative.
When and how to secure the e-bike
Equipped with the right lock, you must now make sure to connect your e-bike or pedelec safely. It is important to remember that not only do you lock your e-bike / pedelec, but also attach it to a solid object when you are traveling longer.
With I LOCK IT you have the opportunity to securely connect your e-bike to a bicycle stand or road sign through a plug-in chain. Another plus of I LOCK IT: The bolt cutter makes it very difficult for thieves to reach the lock because it is very high and firmly attached to the rear wheel of the bike.
The ultimate place where your e-bike is most securely connected does not exist. But if you follow some advice, you will also increase the safety of your e-bike or pedelec:
Vary the locations a little and regularly
Choose more lively and well-lit spots
Position the insertion chain as high as possible against a solid object
If possible: take the battery with you